Endowments and Funds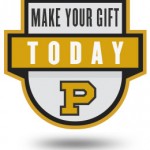 Over the years, the Midwest Regional Turf Foundation (MRTF) and other generous donors such as John (Larry) Behme have established endowments which provide a permanent mechanism to support turfgrass research and education at Purdue University for the life of the program. We invite you to be a part of this legacy by contributing to one of the below endowments.
---

MRTF Turf Program Enhancement Endowment (funds Program Enhancements)
The Purdue Turf Program in partnership with the Midwest Regional Turf Foundation has a vision to build new and innovative facilities to prepare the next generation of leaders in the turf industry. These improvements will allow us to attract the best faculty and students, enhance our research, teaching, and extension efforts, and strengthen workplace safety. With this vision in mind, the Midwest Regional Turf Foundation has created the MRTF Turf Program Enhancement Endowment.
A new dual-use endowment called the "Midwest Regional Turf Foundation Enhancement Endowment" was created in December 2022 to house gifts and, ultimately, support a building expansion initiative. The endowment may be liquidated and used for construction and renovation costs once the fundraising goal is met and the project is approved. The Midwest Regional Turf Foundation made a generous 5-year (2023-27) pledge to provide a total of $500,000 to advance the Purdue Turf Program.
We invite you to join in our commitment to Purdue Turf Science by helping us increase this endowment.
DONATE TO THE MRTF TURF PROGRAM ENHANCEMENT ENDOWMENT
---
MRTF Turf Program Endowment (funds Operating Expenses)
This endowment, started in 2013, is primarily used to fund operating expenses at the Daniel Turf Center in order to ensure future turf research capacity. What made this endowment unique is that it was created through a dollar for dollar gift matching opportunity provided by the MRTF from 2016-2020. The MRTF gift catalyzed the rapid growth of this endowment. As of 2022, this endowment has already grown to $516,000. 
DONATE TO THE MRTF TURF PROGRAM ENDOWMENT
---
Turf Research Fund (funds Equipment)
In 1990 at the request of the MRTF, the Turf Research Fund endowment was established at Purdue with an initial $8,800 investment. Today this fund has reached a market value of over $598,000 thanks to the continued donations of the MRTF and the generous support of many individuals and organizations. A portion of the interest earned annually in these investments is deposited into a spending account for turf program investments and the remaining amount being reinvested. These spendable funds are used for capital equipment purchases (mowers, sprayers, etc.) as well as classroom improvements for the Daniel Turf Center.
DONATE TO THE TURF RESEARCH FUND
---
MRTF Turf Student Travel Endowment (funds Travel)
In 2021, The MRTF created a endowment to provide support for experiential learning opportunities and travel for Turf students. This endowment is used to provide funds for Sports Turf Managers Association (STMA) and Golf Course Superintendents Association of America (GCSAA) Collegiate Turf Quiz Bowl Competitions and other travel experiences with the professional turf industry. This account has a balance of $51,000 as of December 2022.
DONATE TO THE MRTF TURF STUDENT TRAVEL ENDOWMENT
The Daniel Fund (funds Scholarships)
In 1984, The MRTF created its first endowment at Purdue University to honor the legacy of Purdue's first turf professor, Dr. William H. (Doc) Daniel. Its purpose is to honor Dr. Daniel through research or scholarship support for deserving undergraduate and graduate students in the Purdue Turf Program. This endowment has grown since its establishment thanks to the generous donations of the MRTF and its membership as well as the Daniel family and their friends. Approximately ten students receive scholarships each year through this endowment which generates $9,600 annually.
DONATE TO THE DANIEL TURF FUND
The John L. Behme Turfgrass Support Fund Endowment
John "Larry" Lawrence Behme was a long-time golf course superintendent and a friend and mentor to many golf course superintendents including to Dr. Aaron Patton, Turfgrass Extension Specialist at Purdue University.  Unfortunately, Larry passed away Friday, June 26, 2020, too soon at the young age of 66. Larry was funny, witty, kind, caring, loving, encouraging, supportive, and positive to describe him. He was also generous. Like all mentors who take an active interest in the lives of their mentees, Larry was extremely proud of the people he had mentored. Prior to passing, Larry established the "John L. Behme Turfgrass Support Fund Endowment" with the following language.  The Donor (John L. Behme) wishes to establish this endowment in honor of his longtime friend and former intern, Dr. Aaron Patton, as his research in turfgrass has been instrumental in overcoming the challenges of the industry, and the Donor, a former golf course superintendent, and others in the industry have benefited from Dr. Patton's research and extension outreach, and this gift is a way to recognize the Donor's appreciation. We hope you can also be a mentor and supporter to others like Larry was to Aaron. Consider helping grow Larry's impact with a gift to this endowment.
DONATE TO THE BEHME TURFGRASS SUPPORT FUND
Tax Information
Giving to Purdue can bring several tax advantages. Although you should always speak to your accountant or attorney regarding your taxes, this general information may help you make a decision about how or when to give.
State of Indiana College Tax Credit
Indiana taxpayers may take a tax credit of half (50 percent) of their gift to Purdue. For a joint return, the maximum credit is $200 (based on a gift of $400 or more), and for a single return, the maximum credit is $100 (for a gift of $200 or more). The tax credit directly reduces the "bottom line" of your state income tax by reducing the amount you owe in taxes. All it takes is your gift to Purdue and one simple form, the Indiana CC-40.
Federal Tax Advantages
Contributions to the Purdue Foundation are deductible as charitable contributions within the limits of the Internal Revenue Code.
Cash Gifts
Cash gifts are deductible up to 50 percent of adjusted gross income, with any carryover applied within five years. For example, the net cost of a $1,000 cash gift to a donor in the 35 percent marginal tax bracket is only $650 after the $350 tax savings.