Perennial ryegrass seedheads are in full production now. These seedheads are tough to cut so make sure to keep your mower blades sharp. Now is a good time to sharpen your mower blades if you haven't yet this year.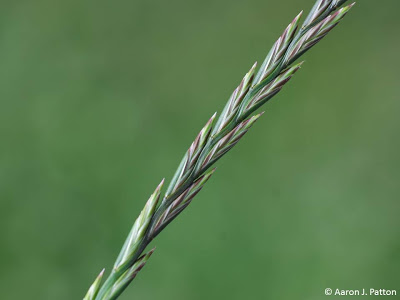 Close-up of a perennial ryegrass seedhead.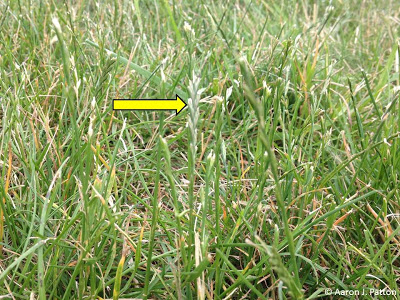 Perennial ryegrass seedhead in a lawn.
Perennial ryegrass seedheads don't easily decompose and you may notice how they will remain in your lawn over the next month or so.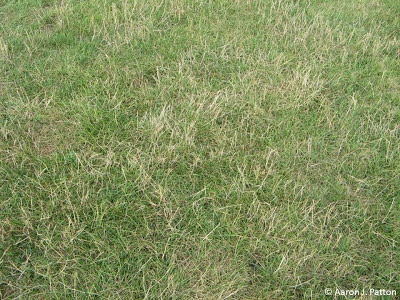 From a distance you can see the perennial ryegrass seedheads still present a month after being formed.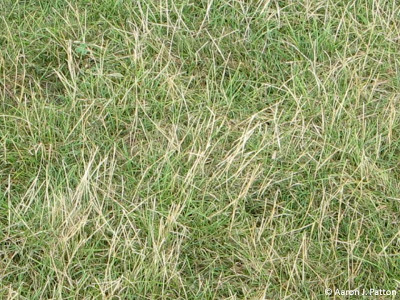 A close-up of the above photo.
Here is a lawn with perennial ryegrass seedheads (although not noticeable when they are green) in the spring and the same lawn photographed during last year's summer. Notice how the ryegrass seed stalks are still visible.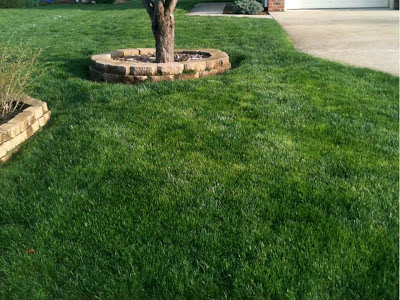 Spring-time view of a perennial ryegrass lawn.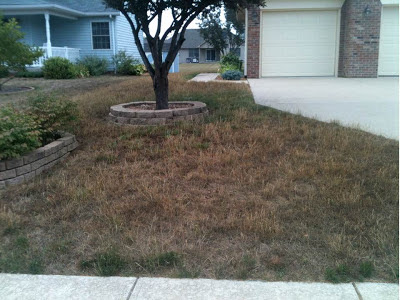 Perennial ryegrass lawn during summer drought stress in Indiana.
Aaron Patton, Turfgrass Extension Specialist