January 21-23, 2015 • Indiana Convention Center
100 S. Capitol Avenue,  Indianapolis, IN 46225
Here are directions (map/directions) and parking information (parking). We look forward to seeing you this week at the Indiana Green Expo (IGE). To help you get the most out of the IGE, we want to share some highlights and the digital version of the Show Program.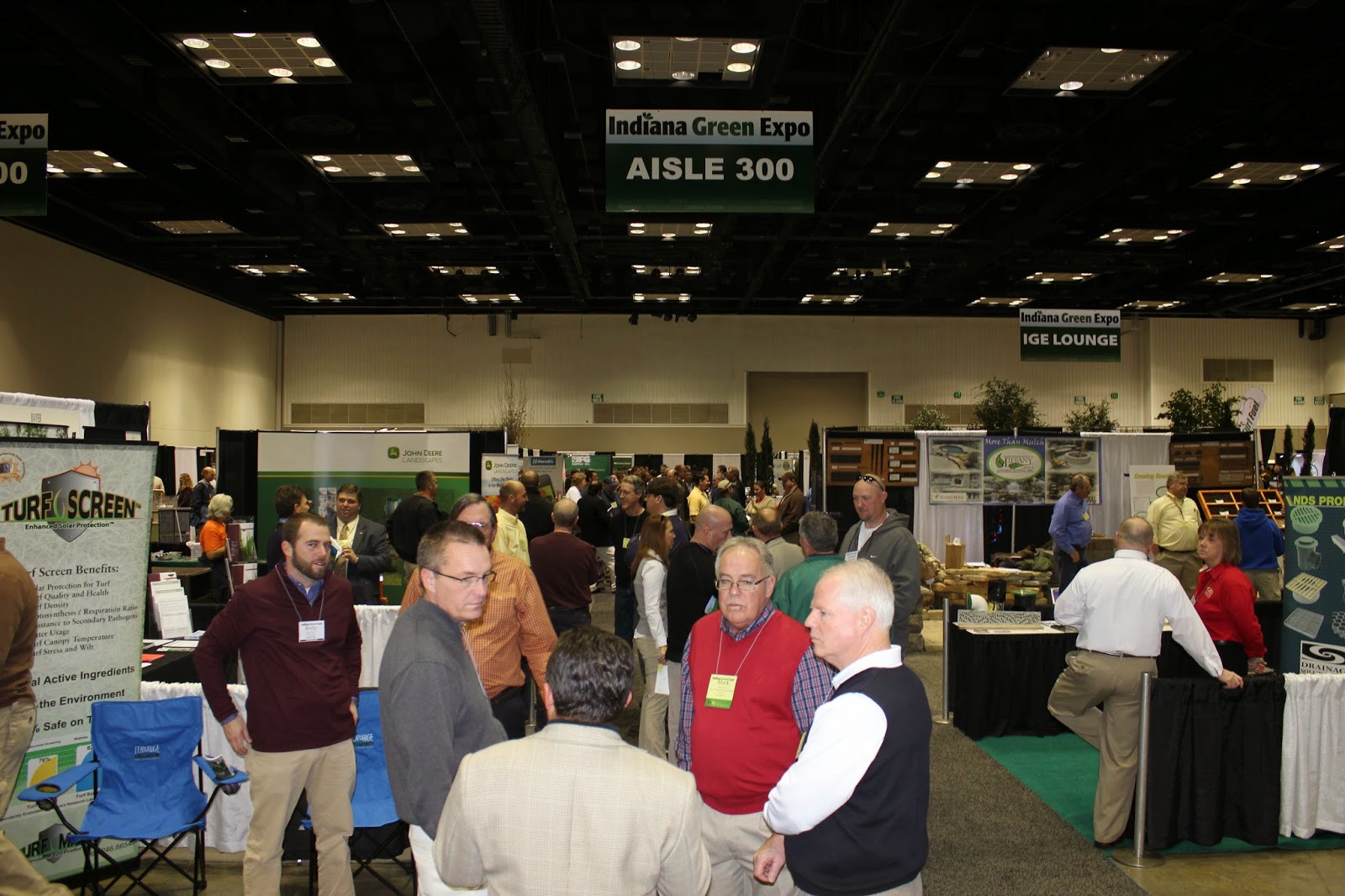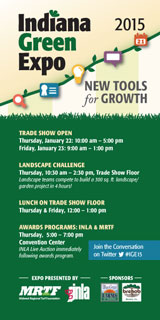 Indiana Green Expo 2015 Show Program
click to open
Safe travels to the Expo and see you soon!
EDUCATION HIGHLIGHTS    13 Workshops – Over 75 Education Seminars! 
>  Opening Session:  Thursday, Jan. 22, 8:00– 10:15 am 
    With Keynote Speaker David Mellor of the Boston Red
    Sox and Fenway Park speaking at 9:35 am. 
>  FREE Spanish Workshop: Thursday, Jan. 22, 8:00– 10:00 am
    Workshop presented in Spanish by Eduardo Medina,
    Davey Tree Expert Co.
>  Free Consulting Opportunities: Thursday, Jan. 22
    Two speakers have offered free consultations —
    career consultant, Carol Rau and marketing consultant,
    Jeff Korhan. See page 8 in the show program for details.
>  MRTF Awards Reception: Thursday, 5:00-7:00pm, Room 134 >  INLA Annual Meeting and Award Reception:
    Thursday, 5:00-7:00pm, Room 140
TRADE SHOW HIGHLIGHTS
>  New Product Showcase:
    First year to offer this unique showcase! Check it out!
>  INEF Scholarship Silent Auction: One day only!  
    Thursday, January 22, 8:00 am–3:30 pm, Trade Show Floor
    Check out the HOT silent auction items! Preview list
>  Annual Landscape Challenge:
   Thursday, January 22, 10:30 am – 2:30 pm, Trade Show Floor
    Landscape teams compete to build a 300 sq. ft.
    landscape/garden project in 4 hours! Attendees and
    judging committee vote on the winner.
>  Lunch available both Thursday and Friday at the show.
    Tickets available onsite for $15.
IGE 2015 Corporate Sponsors  >  Blue Grass Farms & Brehob Nursery
The Indiana Green Expo is presented in partnership by the Indiana Nursery and Landscape Association and Midwest Regional Turf Foundation.