Although reports of spring white grub damage have been relatively uncommon in Indiana in recent years, there have been a growing number of cases in the northeastern part of the state.
The European chafer Rhizotrogus majalis Razoumowsky is apparently at the root of several reports of large scale and severe damage to turfgrass this spring. This insect is a slightly different beast than our more familiar white grub species. It is significantly more cold-hardy which allows it to feed later into the fall and start feeding earlier in the spring compared to Japanese beetle and masked chafer grubs. It also shows up in areas with no previous history of white grub damage, including low maintenance areas.
Folks in Michigan have been dealing with this insect for many years now, but it is relatively new to Indiana; adults of this species were first detected in Porter, Kosciusko and Allen counties during 2007. With the help of several diligent individuals in the green industry, we have now linked several reports of serious spring white grub damage in LaGrange, Noble and Elkhart counties to this insect meaning that populations are now established in these areas and are likely established throughout the northern third of the state (see Figure 1 and 2).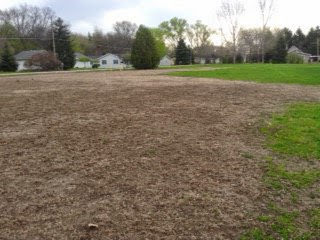 Figure 1. Home Lawn in Nobel County showing extensive damage from European chafer grubs.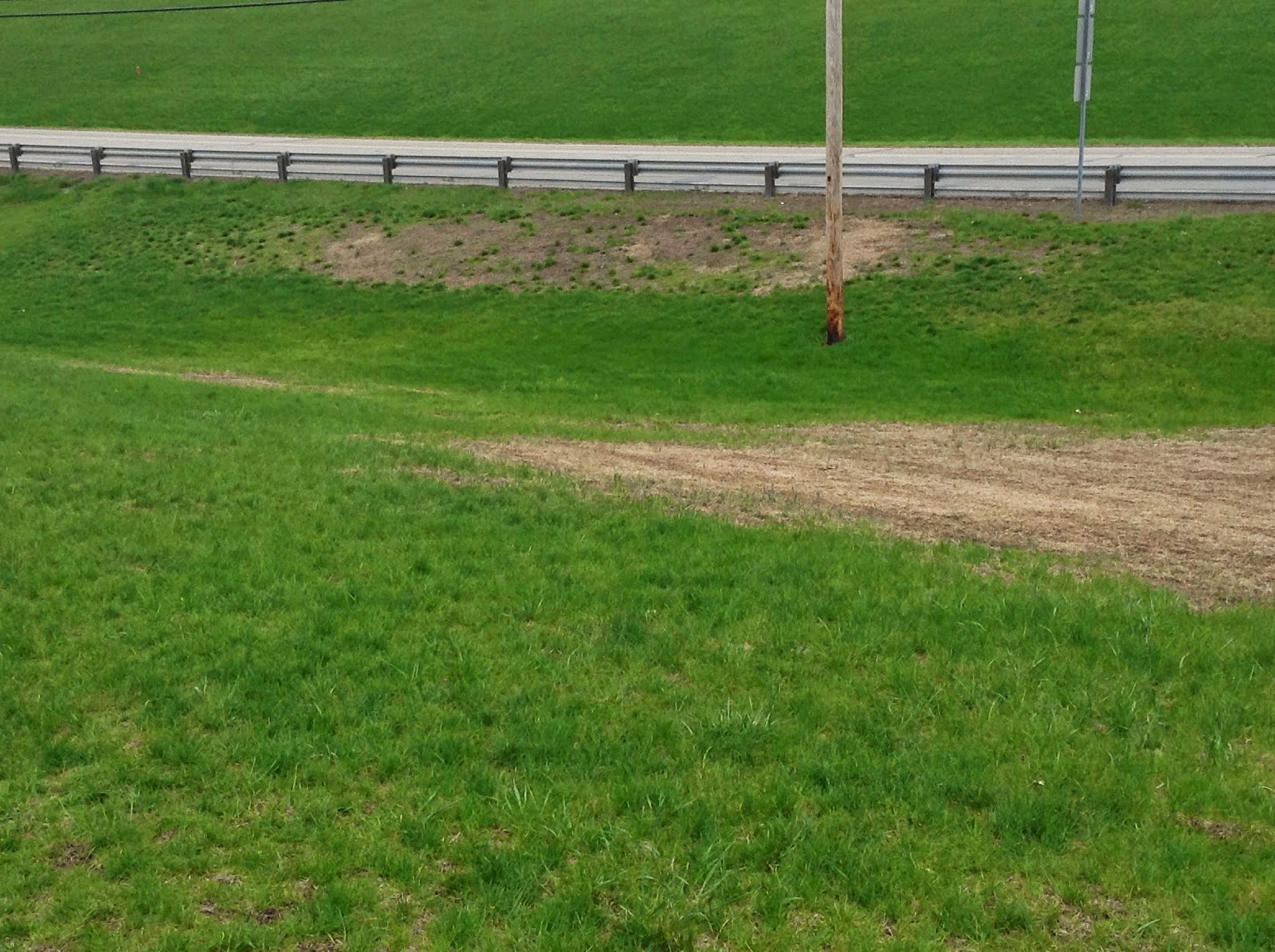 Figure 2. Low maintenance turf area showing patchy damage from European chafer.
Spring grub control can be difficult to achieve and the only realistic chemical options are trichlorfon or carbaryl. Even then, repeated application may be necessary and damage is not likely to be reversed at this late time. A more proactive approach aimed at preventing infestation this summer is more likely to provide a reasonable solution. Recommended products and application timings for white grub control can be found here: http://extension.entm.purdue.edu/publications/E-259.pdf. European chafers may also cause damage to a variety of field, forage and grain crops (see Figure 3).

Figure 3. Extensive, but patchy damage to winter wheat caused by European chafer grubs.
If you notice grub damage this time of year, take a closer look and try to find the larvae in the soil. European chafer larvae can easily be identified using a 10X hand lens to inspect the raster pattern (Figure 4). Once established these insects may require some special attention going forward as they tend to be more damaging and somewhat less vulnerable to traditional insecticide treatments. The best control is achieved using a preventive approach with applications of imidacloprid, thiamethoxam, clothianidin or chlorantraniliprole applied June through mid-July. Keep records of any European chafer infestation in order to identify areas to keep an eye on going forward.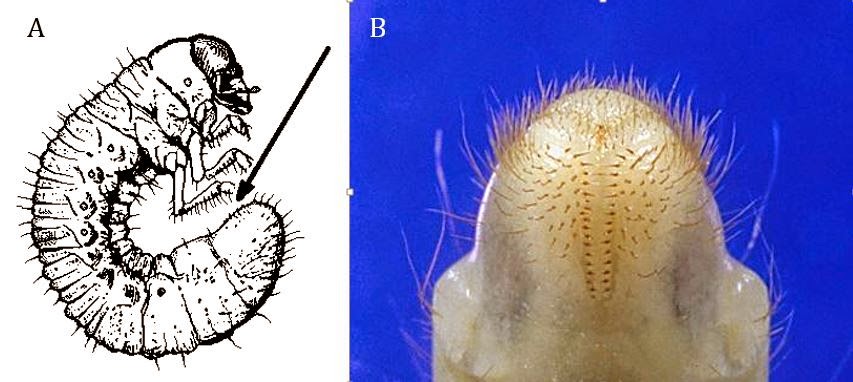 Figure 4. Location (A) and form (B) of the raster pattern in European chafer grubs.
Doug Richmond, Turfgrass Entomologist and Extension Specialist
Email: drichmond@purdue.edu
Follow me on Twitter @doctorDRich