We are happy to announce two new tools give the latest information about two hot topics: emerald ash borer and pollinator safety.
New Neonicotinoid Pollinator Website available for the Green Industry.
Doug Richmond and I have developed a mobile friendly website to help you answer questions you may have about how the use of neonicotinoid insecticides, like imidacloprid, dinotefuran, acetamiprid can affect pollinators. http://extension.entm.purdue.edu/neonicotinoids/  We provide specific fact sheets to help you safely protect plants from pest, while minimizing harm to pollinating insects. We also provide links to other resources to provide a science based background about the controversy.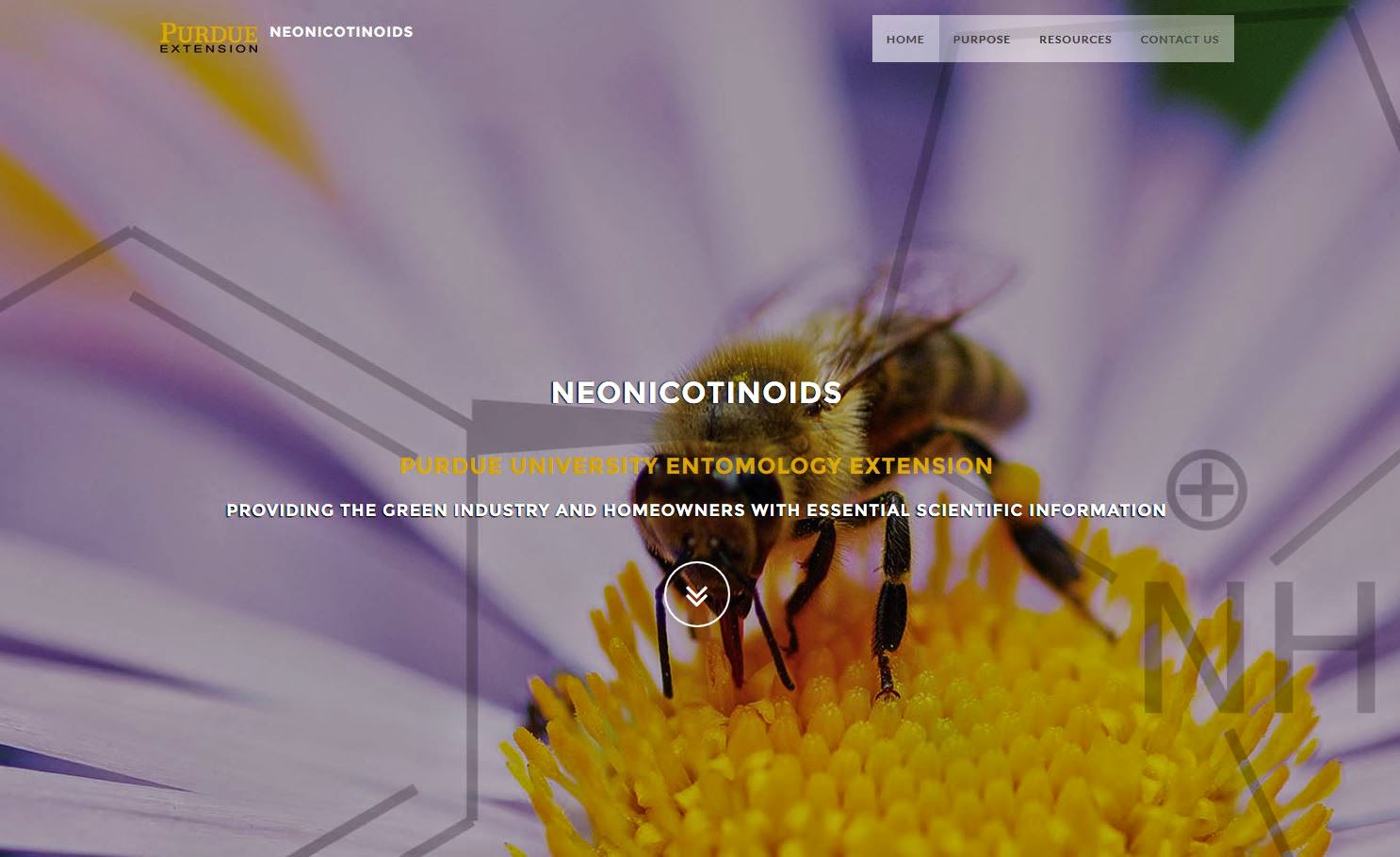 Emerald Ash Borer Self Study Course
Self study courses for the Green Industry and Master Gardeners are now available at the following on our eabindiana.info website.
http://extension.entm.purdue.edu/eab/index.php?page=industries/selfstudy
Each course uses 100 slides to guide the student through the history, biology and management of emerald ash borer.  We review the latest tools, for diagnosing EAB and assessing tree health.  We also provide clear suggestions on how to come to an effective management decisions.  These both draw heavily on insecticide recommendations that were revised in June 2014 (
http://extension.entm.purdue.edu/EAB/PDF/NC-IPM.pdf
)  to include how to effectively apply imidacloprid, dinotefuran, azadirachtin and emamectin benzoate.
Students who can pass a 50 question quiz can print a certificate to demonstrate that they have received special training about EAB.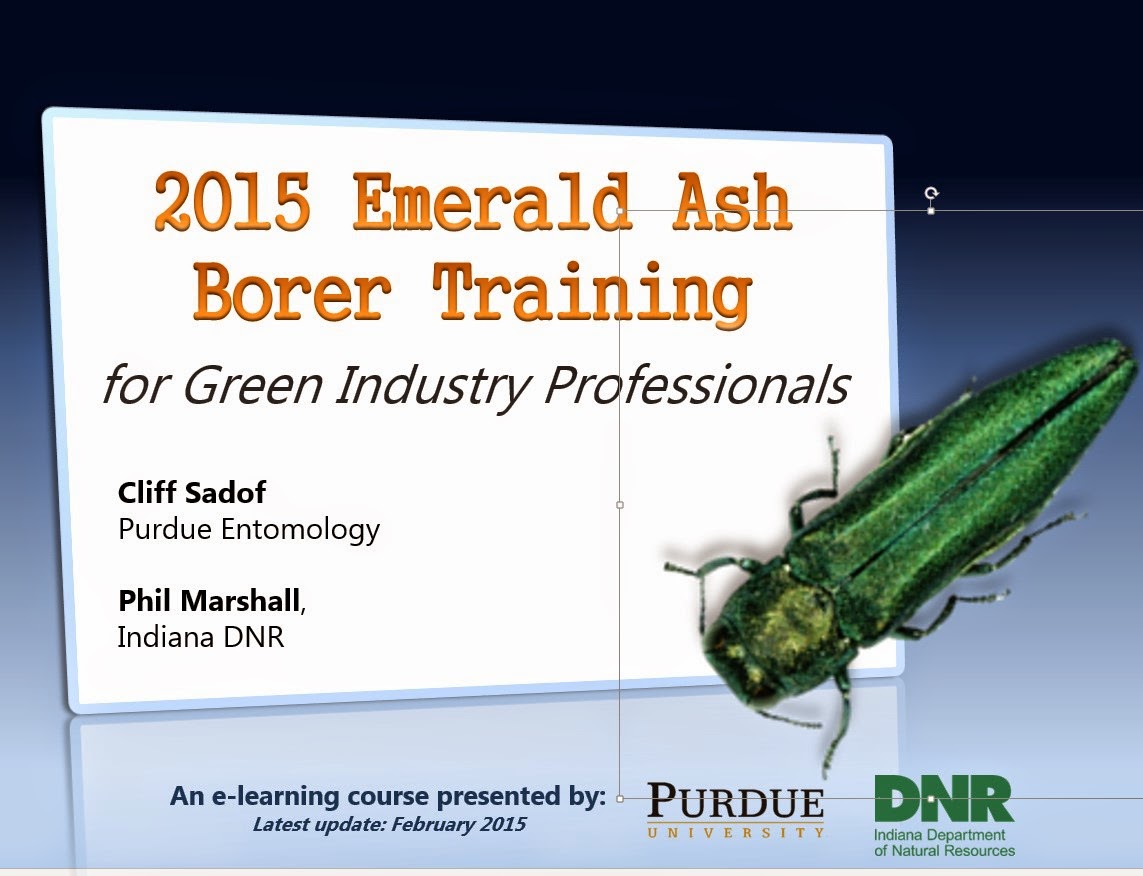 Cliff Sadof, Department of Entomology, Purdue University