A new publication, Imprelis Update: 2012 Field Notes on Injury and Recovery, was just developed by Purdue Specialists to address some of the many questions being asked about Imprelis in 2012 including:
Did trees recover from Imprelis® injury?

Are new symptoms being discovered?

What Should I Do if I Suspect Imprelis® Injured Trees BUT I Didn't Notice the Damage in 2011?

What Is OISC's 2012 Response on this Issue?

Can I Do Anything to Help Trees Recover?

What Do We Know Now that We Didn't Then?

What Is Taking DuPont So Long?

Where Can I Get More Information?
Additionally, to help interested parties better keep track of all the information related to Imprelis, the Purdue Turf Program has created a website that lists important documents from the Purdue Turf Program, Plant & Pest Diagnostic Laboratory, Purdue news releases, Office of the Indiana State Chemist, EPA, and DuPont. Click on the link below to access this site. 
http://www.agry.purdue.edu/turf/ImprelisUpdateLinks.html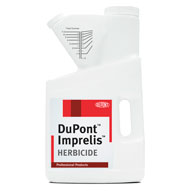 Aaron Patton, Turfgrass Extension Specialist